This page is archived from a static page – some links may not work
As it turned out I had a great time at this years rally. My roster was not as hard as last year and not only did I have Saturday night off but I also was able to sleep in on Sunday morning.
It looks like the Rally will be back next year as they have not found a replacement location for it so I'll be back on the job next year. I am definitely feeling more motivated about it than last year where I was so exhausted by the end I couldn't even eat dinner at the windup party and was not in any state to drive home afterwards.
I may have made it onto the TV in the UK. A competition was run there to win a drive in Rally Australia and the person who won actually finished the event. That's no mean feat as the Rally is quite gruelling.
I was the Post Chief on the time control just after the final competition and transport leg before the cars go to service and then the podium so there is always a lot of media attention just outside my control for the priority drivers but once the slower cars come through that is pretty much it as far as the collection of assembled journalists are concerned.
A small media contingency reappeared as the UK competition winner was due to arrive ready to photograph and film his finish of the rally, but at the time he was due to arrive there was no car.
Three minutes later the car came around the corner, flew up the run to the time control, the co-driver waving the time book out of the window. I ran up to the car as the media were filming, grabbed the book and yelled for time… With just 3 seconds to spare before he went into a fourth minute late.
All in all it was a pretty good event. Lots of dramas and lots of action.
And now for some photos!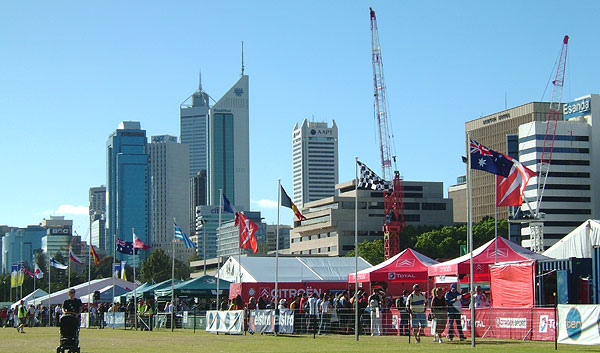 Rally Australia Service Park at Langley Park. Perth City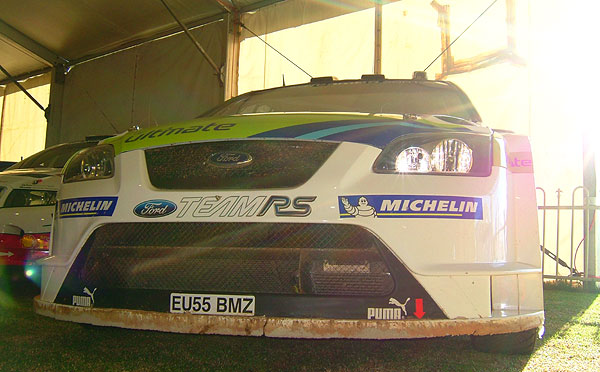 Above and below – The new 2006 Ford Focus WRC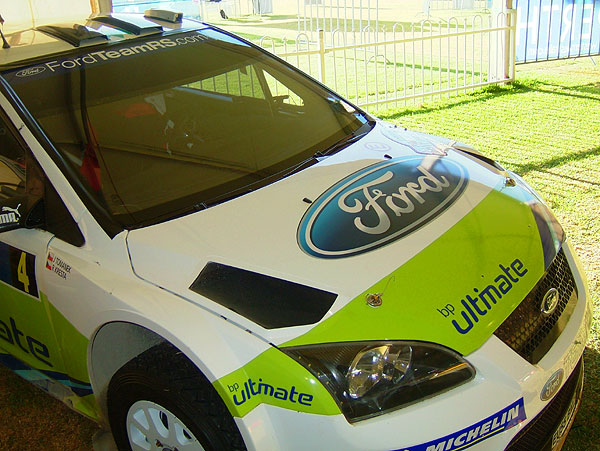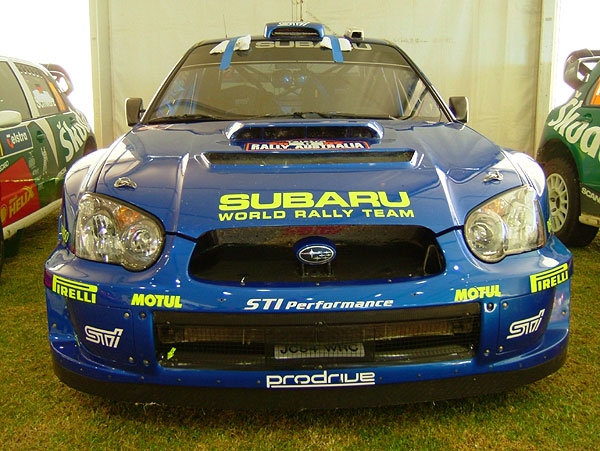 The Subaru..(drool drool)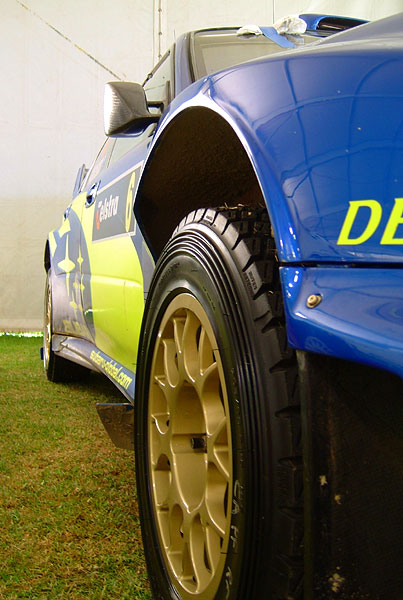 Above and below – Subaru Impreza WRC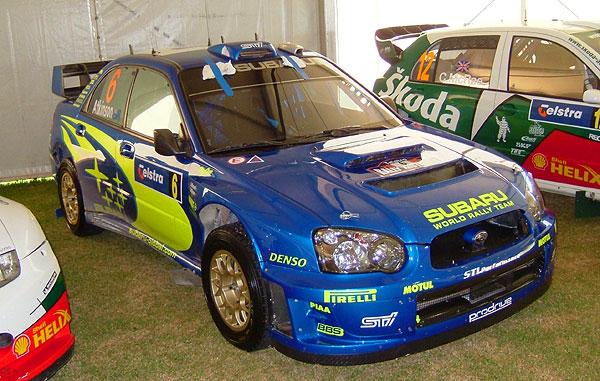 More Photos – Thumbnails
Japanese poetry decorate this WRX
The end of the rally for Solberg
You would think that this was the end of the rally for this car
However by the next day, repairs have been done and it's passed as roadworthy
Taking a well earned break
More proof that the milk crate is the worlds greatest invention
(Satellite dish support)
Team members enjoying the wind up party
Team members enjoying the wind up party
Can you see the dodgy characters I have to work with!