This page is archived from a static page – some links may not work
Seeing as I put the challenge out there I feel I should respond quickly to it. So as a result, here are some of my Architecturally pleasing Photographs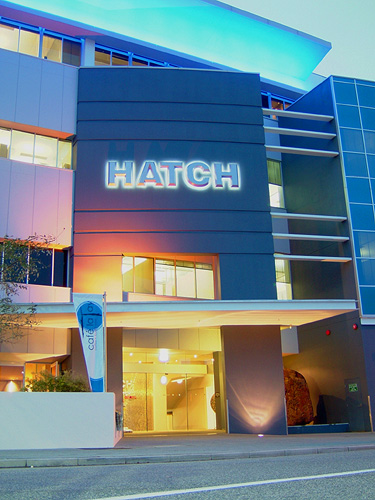 A night shot of the Broad Construction / Hatch building on Stirling Street Perth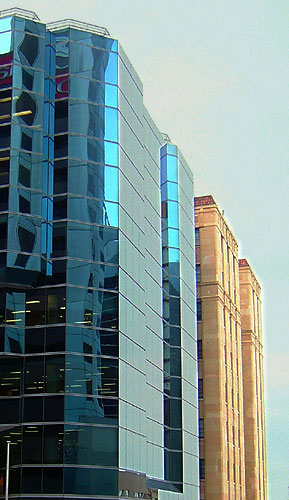 Generally the average passer by would probably not notice how the lower floors of the Stock Exchange building has been lined up to match the older "Lawson" building it sits next to. It even emulates the external shape of the older building.
f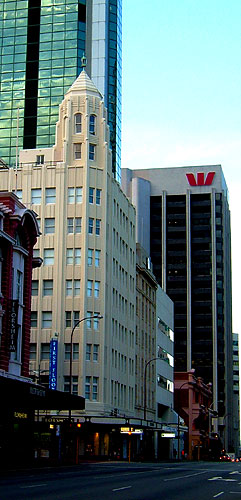 This art deco building is on the corner of Hay Street and William Street. It is dwarfed by the 50 level concrete and glass "Bankwest Tower" that it sits near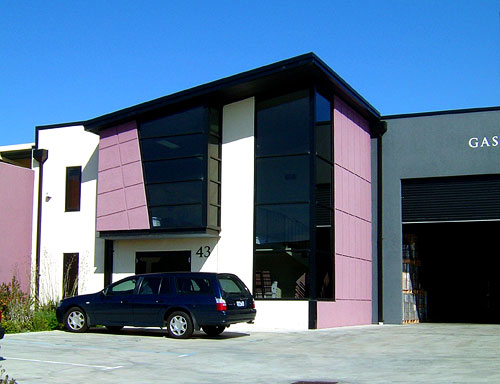 Modern Industrial buildings are created using a prefabrication technique, and it's really quite clever. They pour concrete on-site to form all the walls, then they use a crane to pull them up of the ground, gluing them together. It's the ultimate Lego! Pre-fab is only limited by budget and imagination, and unfortunately budget often wins out .
Pre-fab ends up looking pretty-drab in many cases, but as always there are exceptions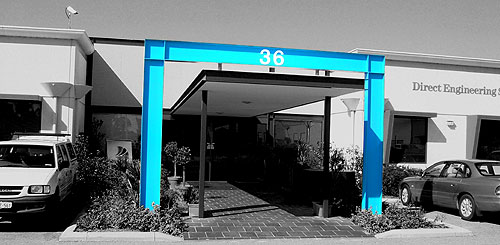 This is also a pre-fab building. It's definitely above the average dullsville designs, but what makes this one really stand out is the colour used to accentuate the verandah and window ledges. As soon as I saw this building I knew how I wanted to display it.