This page is archived from a static page – some links may not work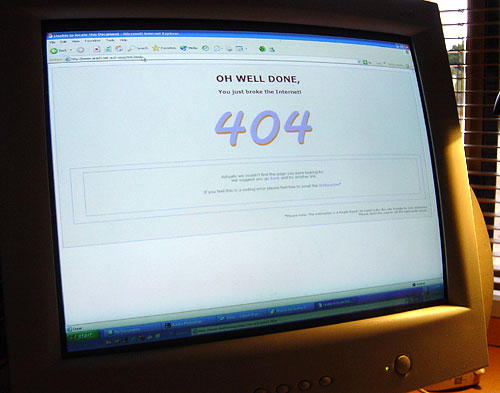 A broken link on my site returns this 404 error message.
My Photo Friday for this week is finally up.
In my defence though, it was more of a photo Saturday. After having a week off for "vacation", the Photo Friday people revamped the website, delaying the posting of this weeks challenge by 22 hours. It was Saturday afternoon when I found out what the challenge was
Broken… My chronically sarcastic humour immediately thought that it should have been procrastination instead!
Hectic work schedules meant that I was unable to work on this challenge until today. I had a few ideas that can go into my "nearly" list.
They were –
Evidence of a traffic accident that damaged a fence and knocked down a limestone pillar
A photo of a cancerous growth on my mothers rabbit, taken Sunday afternoon in the last few hours of her life
A roadside cross or flowers, set up in memoriam
A Multinova speed camera (Broken speed limit)
I'm happy with what I came up with in the end. What it boils down to for me is… I know i'm not a great photographer, so instead I want to try something a little outside the square.
Whether or not it works effectively or not remains to be seen.