When I was studying, the lecturer who taught the design units suggested that we should (amongst other things) have some stock images of clouds. As we live in a city that sees more hours of sunlight than any other Australian city this makes quite good sense.
She was correct, of course and eventually a client required clouds for part of their graphic work for their new website. The only problem being that he wanted moving clouds.
It was nearly two weeks before we actually had a break in the clear blue skies so yesterday I took my camera outside, set the pixel rate to the lowest setting and snapped off one shot roughly every 5 seconds. I took nearly 500 photos before coming back inside.
Even though I had set the camera to the smallest setting the photos were still too large and Flash was having a hard time coping with that many large images (it's a RAM issue that I really need to sort out).
Because of that I set up a macro in Photoshop to resize all the images and then imported them into Flash and exported the output as an AVI file.
Back to Flash, I compressed and embedded the outputted AVI into a new Flash movie.
While I was at it I also did a streaming version of just the clouds so I could put it on here.
2020 Update – I've removed the Flash file because Flash! Instead a nice animated GIF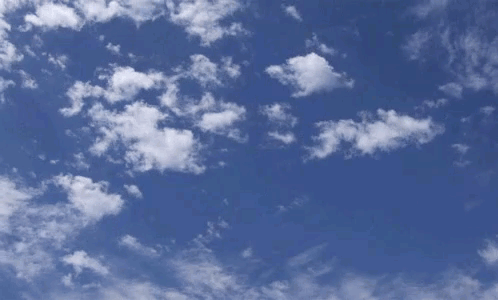 Download AVI file (5.2mb) – Copyright restrictions apply, see the Creative Commons License link on the left menu.
I may have to experiment in this field a little more!