This page is archived from a static page – some links may not work
I feel that perhaps I have not been as creative as I would like to be. Maybe the pressures of day to day life are catching up with me but I have just not felt like going out and photographing.
I actually do have a few images that I want to put onto the site, but I haven't really found an outlet for them yet. Most of them are architecture shots that I'll probably use in a series sometime soon.
For now though, I want to share some sunrise shots.
Sunrise really is one of my favourite times of the day. It's that feeling of something new and makes me feel great to be alive.. It almost makes up for the fact that I have to start work at 5am!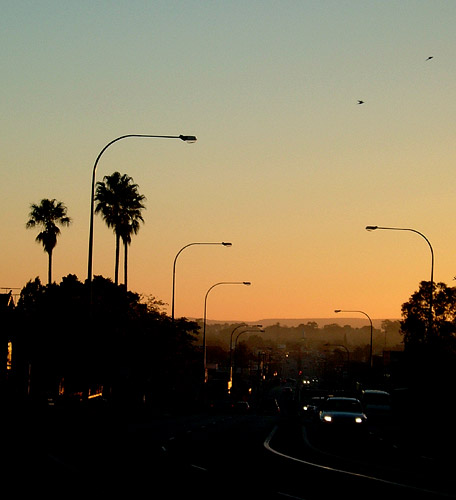 This morning it was very cold. Freezing in fact, but the cold mornings are always nice and clear.
I took this photo at around 7.30am in Mt Lawley looking north along Beaufort Street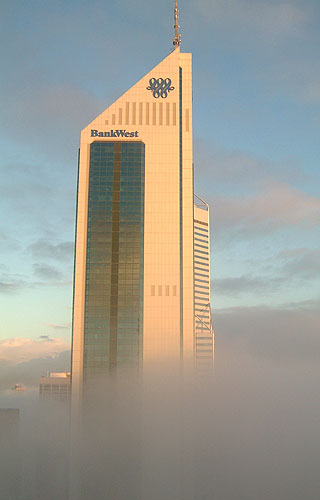 Taken a couple of weeks ago on a foggy morning, the Bankwest Tower photographed from St Martins Tower.