This page is archived from a static page – some links may not work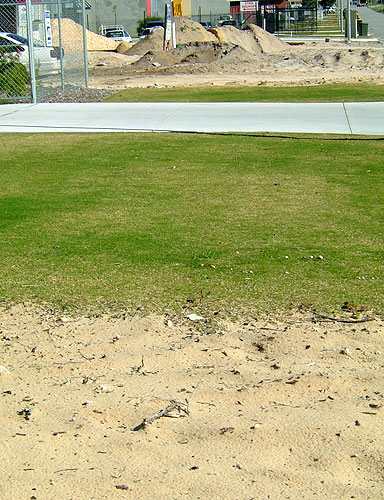 Green green grass of someone else's home!
The concept of having a European style lawn in Australia is flawed. It is a waste of our most precious (and under priced) resource – Water.
It has to be nourished with fertilisers to keep it green due to the lack of any nutrients in the sand that is Perth soil. These fertilisers end up in the artesian water table and ultimately into the river which then goes green with algae.
It has to be treated with insecticides to control pests that find it an attractive food source.
Maybe it is time to consider alternatives!