This page is archived from a static page – some links may not work
I don't know if it is just me, but I just don't feel the impending holiday season approaching as I have in previous years.
Perhaps it is because I just have not been out shopping that much, or maybe because I have been too busy doing other things to notice but I have to keep reminding myself that it is now December and Christmas is just over three weeks away. Not watching commercial television will have a lot to do with this feeling too
I put the tree up with the kids the other weekend and I also took Emily into the city to look at the lights, but they don't look that impressive this year, it seems to have been held back somewhat. although this is probably due to the work on the new rail line that is going under William Street.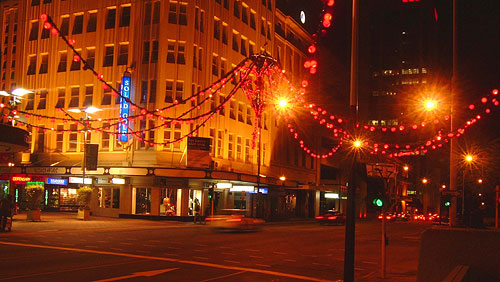 Thankfully the upmarket King Street was a little bit better.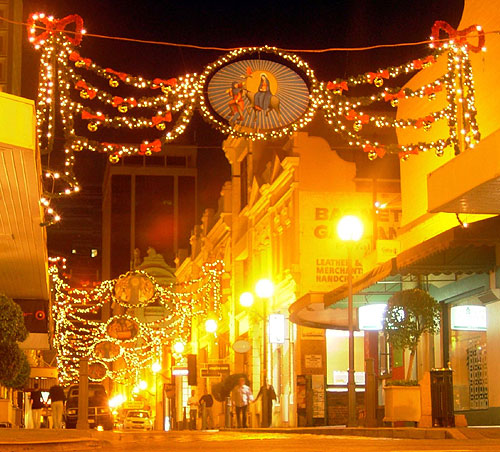 Two houses around me that are famous for their light displays are noticeably devoid of decoration and while it will be nice to actually get in and out of my driveway at night, it is a shame to not have this Christmas display.
I always enjoy the Christmas lights, but I really enjoy the family gatherings. Once again, I am doing the family Christmas eve get together, so my tiny little house will be invaded by about 25 people.
Hmmm.. I should start planning menu's