This page is archived from a static page – some links may not work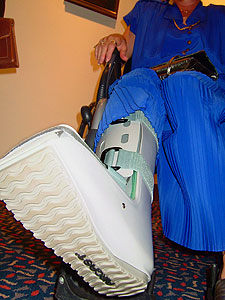 I have done 14 Theme Thursdays since I decided to start doing this meme, however number 15 in unsanctioned and potentially the last one. The email from the Theme Thursday people was entitled "Taking a Break" and that's just what they are doing.. So although this week doesn't have a theme, or a place to post my link I am placing one final image.
Again I decided to do something a little off the wall. Taking a break could mean sitting down for a coffee or perhaps a commercial influence such as a kit-kat wrapper, but instead I decided to go with this photograph of a friend of my mothers, shortly after breaking her ankle.
I'd like to thank the people who have commented on my posts each week, you all have been wonderful and have made putting this meme together a lot of fun
Cheers :)