Lia's friend Popie flew out from Jakarta on a later flight and arrived in Bali the same day as us. She had her own reasons for wanting to travel to Bali and Lia made a convenient excuse to travel there.
We had breakfast in a food court facing onto the beach at Legian and discussed what we wanted to do that day. Lia had plenty of things she wanted to see, although I would have been happy just staying at our hotel and relaxing.. And just the occasional shopping trip.
Now Bali, as any tourist knows, is a mecca for shopping but when you are familiar with places like Mungga Dua in Jakarta it just doesn't seem quite as cheap.
So it was decided that we were going to go up to the art markets in Pasar Sukowati and then head to Tanah Lot to watch the sunset. Popie had hired a car and we were going to pick up her nephew who was going to drive us around.
We were taking photos at the beach when we got approached by a Balinese guy who wanted us to select ticket to which we promptly "won" prizes.
I was sceptical about anything he was saying but, to give the benefit of doubt I drove him back to his office where we could get the details. Scepticism is a good thing because we won vouchers, you know, the type where you win $300 worth of stuff but only if you spend $3000! To claim the prize we also had to sit through a two hour investment seminar…
Yes, it seemed like a really good time to bale!
Popie's nephew drove up to the art market, which I had been to on my last trip to Bali. We got some clothing for the kids, and I got a really nice timber carving of Rama and Sinta for a very good price.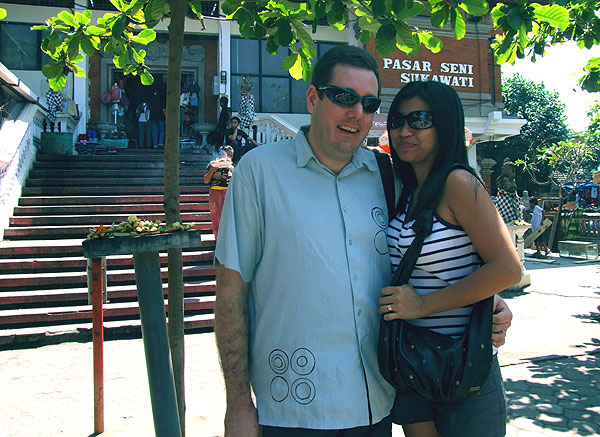 Art Market
By this time it was already getting quite late into the afternoon so we decided we should head west and get to Tanah Lot.
It seemed to take ages to get there and Ari, Popies nephew kept stopping and asking for directions. We made it but were nearly late.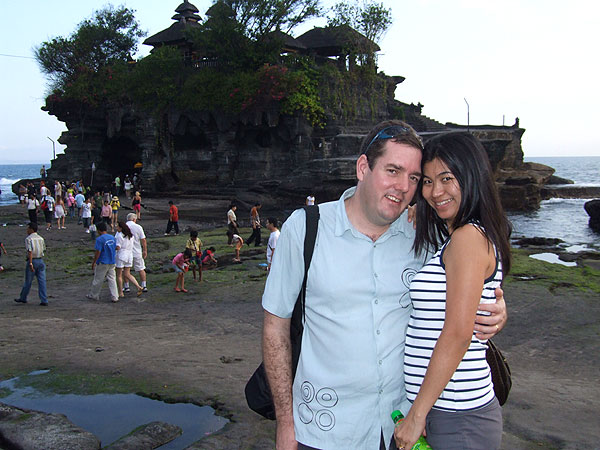 Stu and Lia at Tanah Lot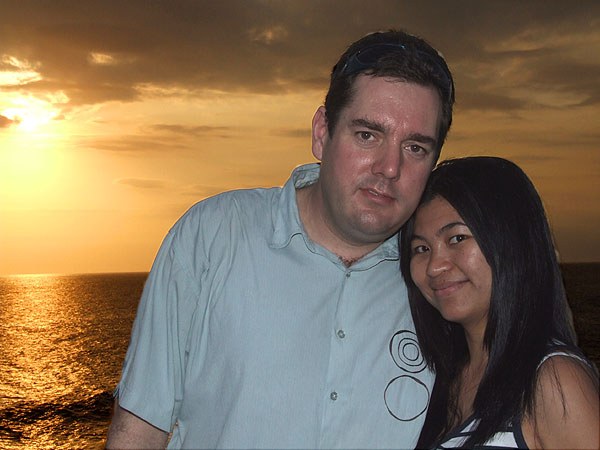 Tanah Lot Sunset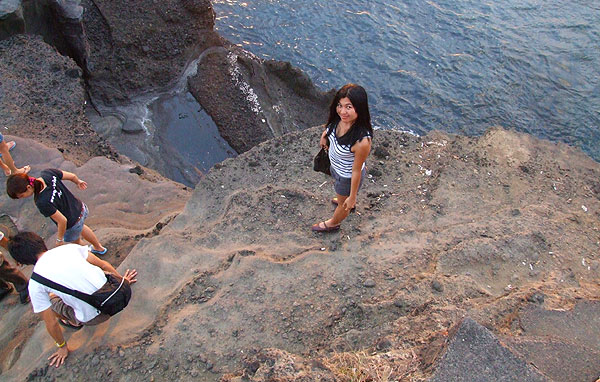 Rock Climbing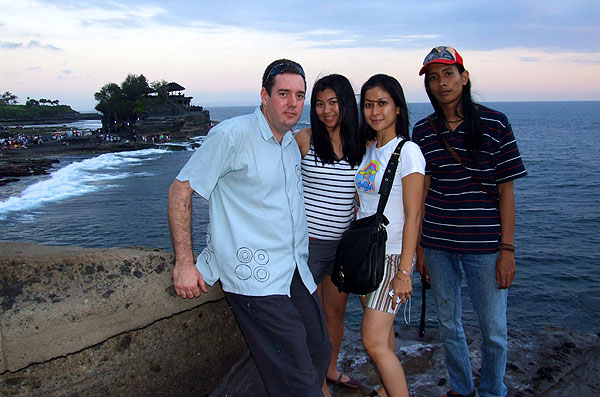 Stuart, Lia, Popie and Ari
After sunset we rang my friend Evi to catch up for dinner. She said it should take us about an hour to an hour and a half to travel from Tanah Lot to where she was however it took us considerably longer than that and I'm convinced that we spent a good hour going around in circles. Especially as I kept seeing signs to the Denpasar museum for a good 45 minutes, all pointing different direction.
Eventually we made it and had something to eat in a small traditional restaurant well away from the tourist centre.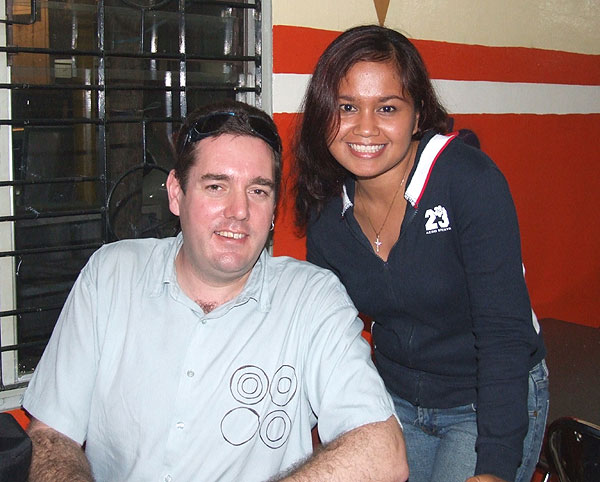 Stu and Evi
After dinner we headed back into Legian and this time Ari knew where he was going so it only took us about 20 minutes.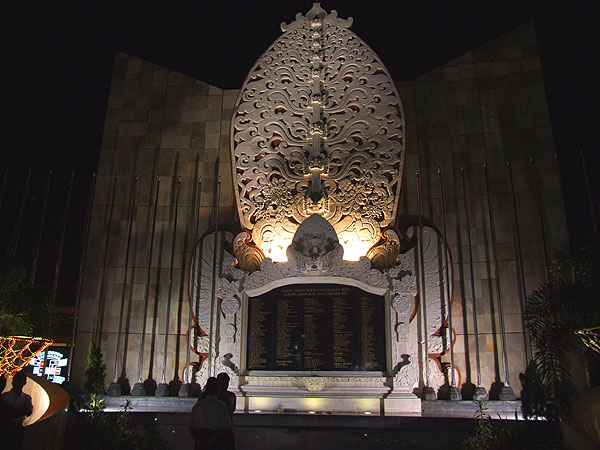 Bomb Memorial in Legian.
All Photos