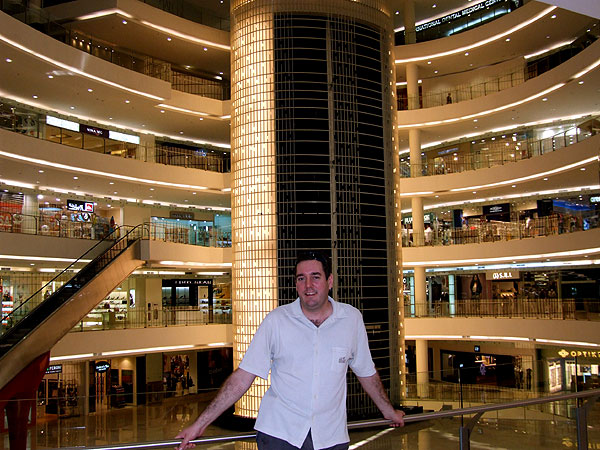 One of Jakarta's upmarket Malls
The great thing about Jakarta is the shopping is cheap and the malls are abundant. We took the opportunity to get things for the wedding, including both the dress for Lia and for Emily.
We went to a market mall called Mungga Dua which is just massive and crammed with all sorts of things and even more people. If you're familiar with the various art markets in Bali think of something about 10 times bigger, then multiply it by seven levels (8 if you count the food hall) and you're starting to get an idea how big it is. Now double it as that's just one of two buildings next to each other.
Mungga Dua is the place to go if you are hunting for a bargin but even shopping at the other, more expensive malls are still very cheap compared to shopping in Perth. I was in a bookstore, although I guess it's more of a "media" store as it takes up 5 levels and sells everything from books to electronic media, cameras to music, and I found a nice tripod for my camera that set me back around $12.