It's been two years since I was last in Jakarta and it did not take me very long before I ended up in the large shopping malls there. It seems like every time we stop in the malls Lia asks me "mau kopi nggak?" (Want coffee or not?) to which the answer is always going to be yes and in Jakarta malls, like so many places around the world, coffee means Starbucks.
As I went to about a dozen different Starbucks outlets during the few days I was there it seems only fair to put some photos here.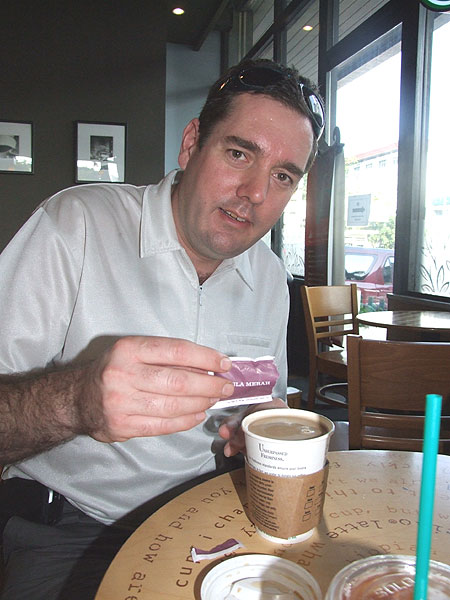 Starbucks Saranah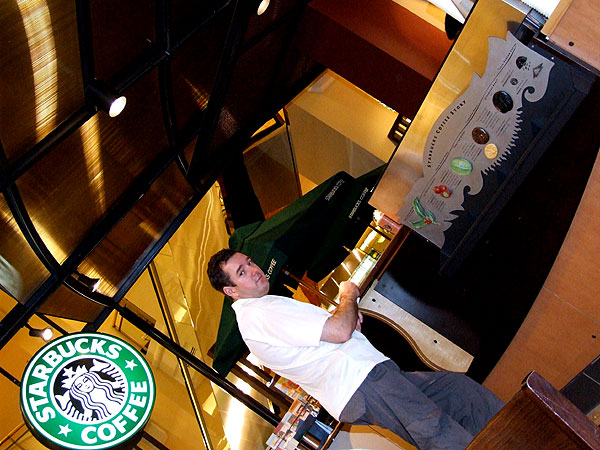 Starbucks – After dinner

Starbucks – With family
Starbucks was not the only place I indulged in my addiction though. I did get to enjoy some really strong Javanese coffee served the traditional way, bitter, delicious and heavy with grinds in the bottom of the cup.
When we got to Bali we stayed in Legian, just up the road from guess where!