16 September
I was so tired when the phone rang at 4.30 in the morning. My friend Eka was feeling sad and upset and wanted me to see her at her hotel at Prangtritis Beach. I then wasted 40 minutes trying to get out of it. I really wanted to see her and I knew that this would probably be the only chance that I would get, but I also wanted to sleep.
In the end my friend won but I was glad that I got to meet her. Eka got me some breakfast of coissants and danish and I sat and watched the ocean from her room while she packed her things to head home. Although she lives in Yogya, she was staying at the hotel for her business.

Looking over Prangtritis Beach
I returned to Yogya at 8.45 and called Afi to let her know that I had returned. The original plan for the day was for me to ride one of the motorcycles and her sister ride the other, but yet another chat friend changed that plan. Tari, from Solo took the day off work and came down to Yogya on the train.
I spent the day with 4 girls! It's what Lenda was calling the "Stuart fan club" and I can't say I minded one bit. Our first port of call was the Sultan's palace, Kraton. Yogyakarta is one of Indonesia's oldest cities and used to be an important regional capital.
After that we did a walking tour of some of the historic buildings in the city before catching a bus back to Afi's grandmothers house.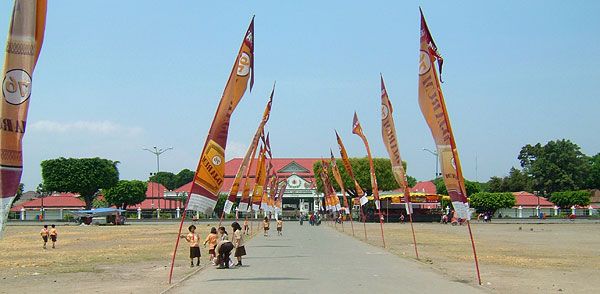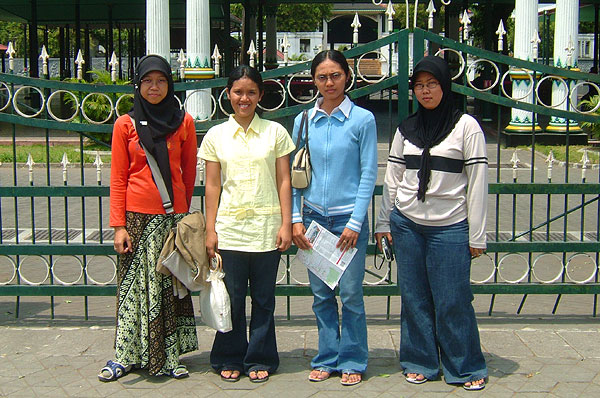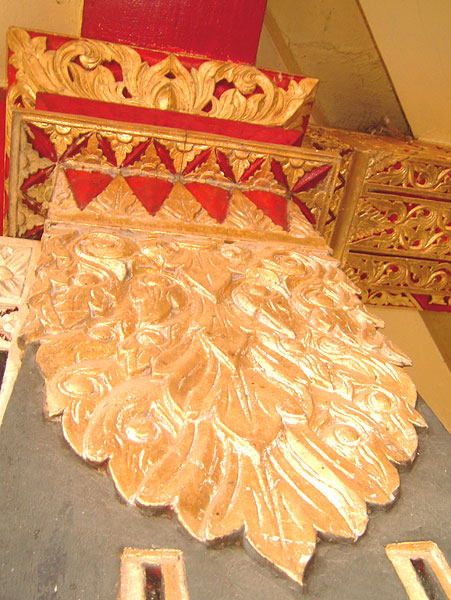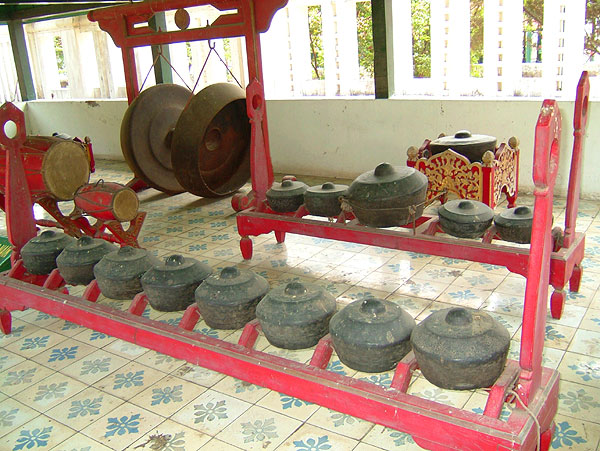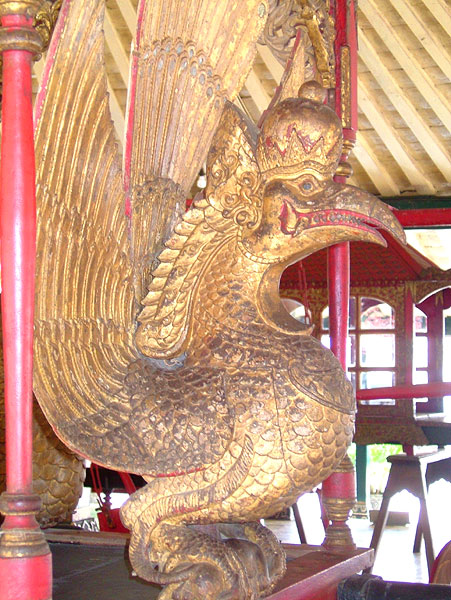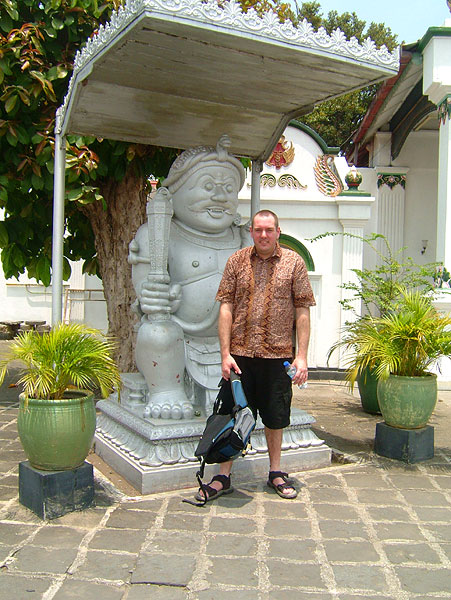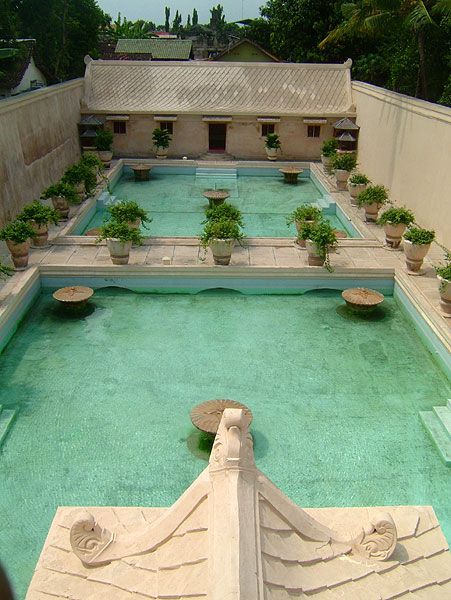 Images from Yogyakarta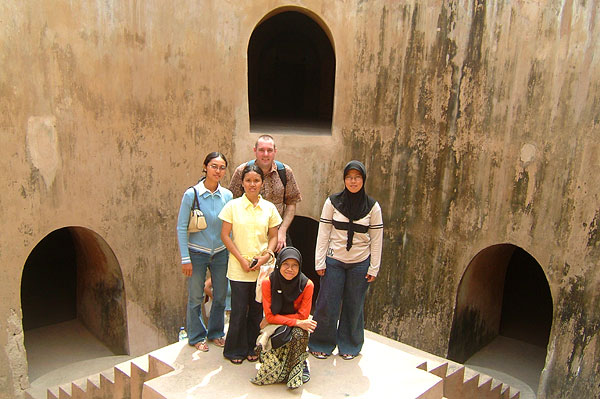 Temanku di Yogya (My friends in Yogyakarta)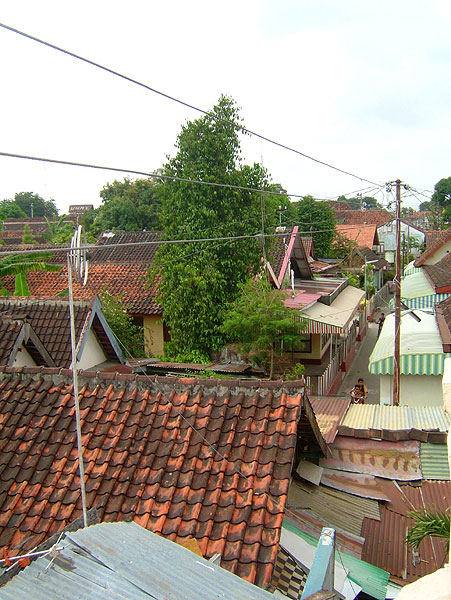 The Yogyakarta City skyline
Later in the afternoon after lunch and after Tari had left to return to Solo I had a nap for a little while and then bathed. As the house is very traditional, I had to take a very quick course in bathing. Essentially there is a deep bath, but not for getting into (it would be too narrow anyway) but for scooping up buckets of water from. As you wash the water slops in the floor and down the drain. The entire room is kind of like a shower.
In the late afternoon the air was filled with the sound of drumming as the children at the local kindergarten practised. Afi suggested that we go and watch them and we were welcomed into the centre to watch with the the parents who were there. It is surprising to me because there is no way I could go to a kindy here and just walk in to take photos. In fact, I felt awkward doing it there so I only took a couple.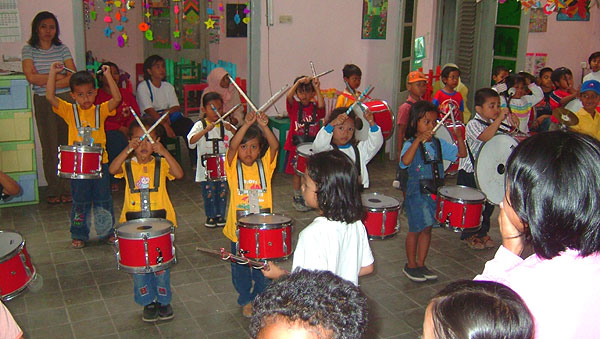 Kindergarten kids practising for the marching band
In the early evening I went and paid for my ticket for "travel" to Malang. The journey is about 400 km and cost me 70.000 rp or just under $10 Australian.
I got picked up from the house just before 8pm and arrived in Malang around 5.30. I can't say much about travel except it's not something I would like to do again.. Well, not for that kind of distance. I will probably use it again to get to Surabaya to catch my plane back to Bali but that is only two hours away so not as bad.
It's also a very cramped way of spending 10 hours, occasionally sleeping!