15 September
I woke up at 7am, actually a couple of minutes before so I beat my alarm. Lenda was due to collect me at 7.30 and take me to the airport but she arrived 15 minutes early. I've decided that being early for anything is a rarity in Jakarta.
To stick with that theory my flight was delayed an hour and a half, why ruin a perfect track record I say.
The flight to Yogyakarta was uneventful, which after my last flight with Adam Air, I was rather happy about. The hostess entertained the passengers with a short quiz with merchandise as the prizes and we arrived in Yogya a little after midday.
I was met at the airport by my friend Afi and her parents, they then drove me to the grandmothers home to meet the family before I went to my hotel.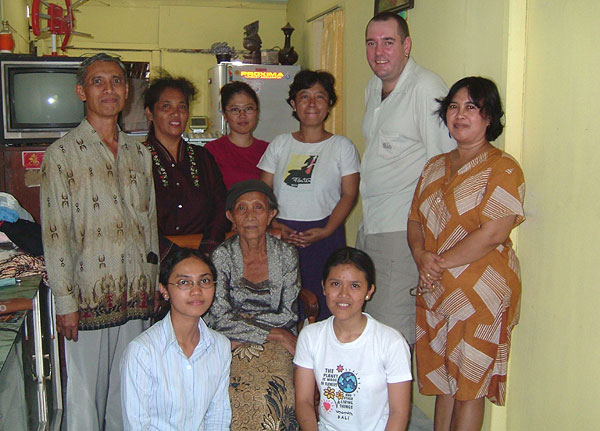 My "sister" Afi (front right) and her family
I must say there are some better and worse features to this hotel for example, I can turn on and off the air conditioning and I wasn't expected to order hookers from the porter but the bathroom is not so good. Still, I can't complain as this room is more than half the price of the room in Jakarta, around $13 a night.
After dropping my case off at the hotel we went directly to Borobudur which is the must see thing for me in Yogya.
Borobudur is an 8th century Buddhist temple and the largest one in the world, and it was indescribable. It was everything that I hoped it to be.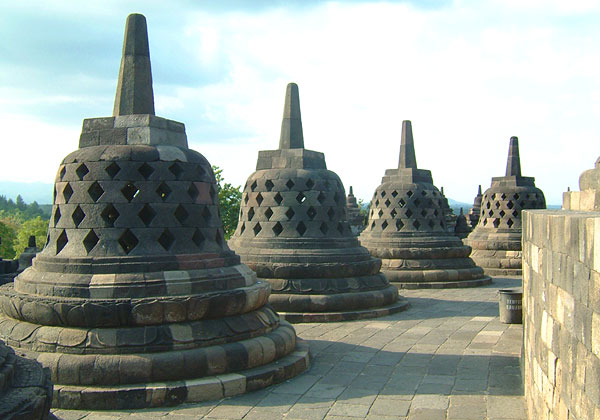 My favourite photo of the temple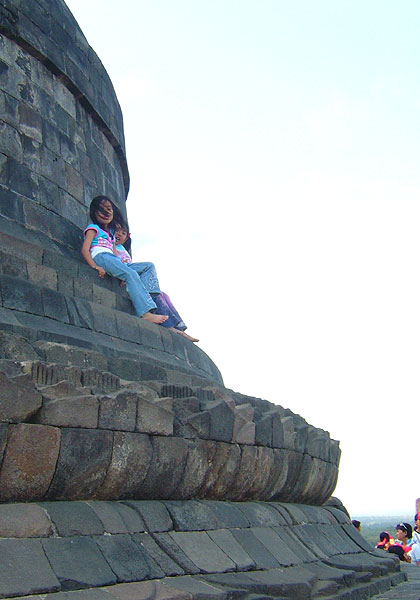 Local kids sitting atop the structure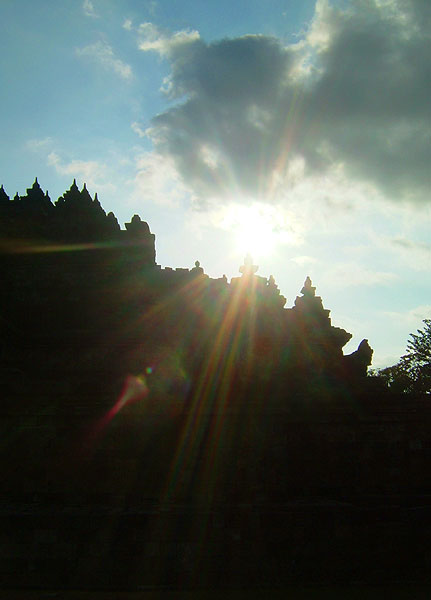 Sun shining through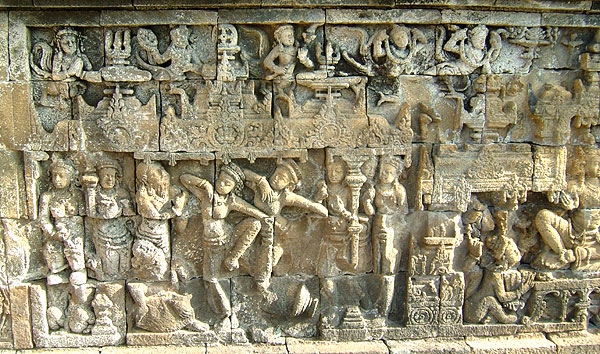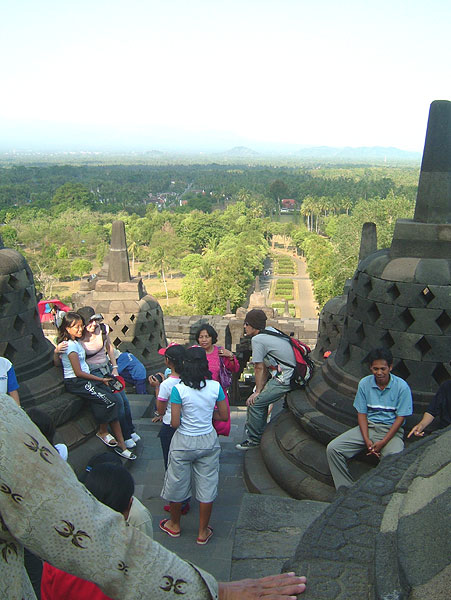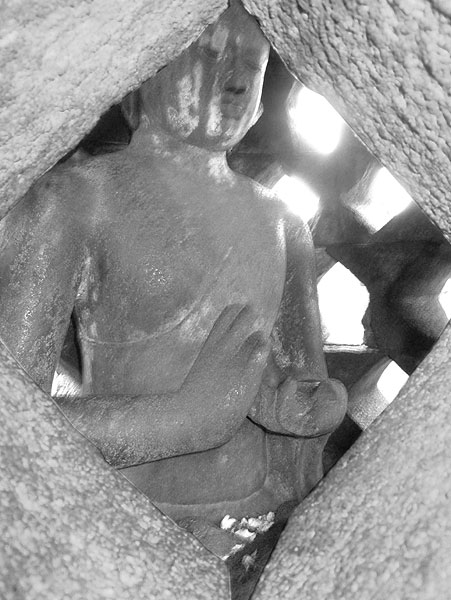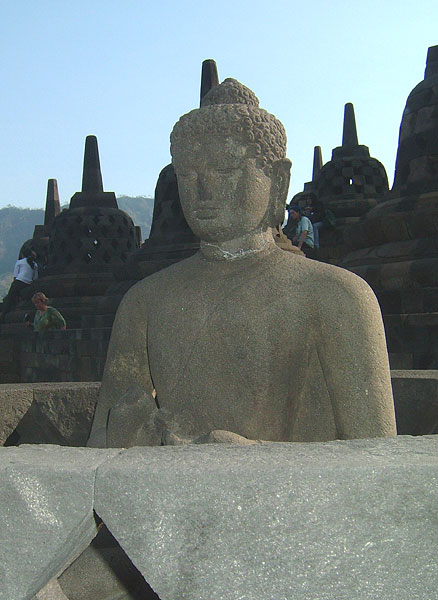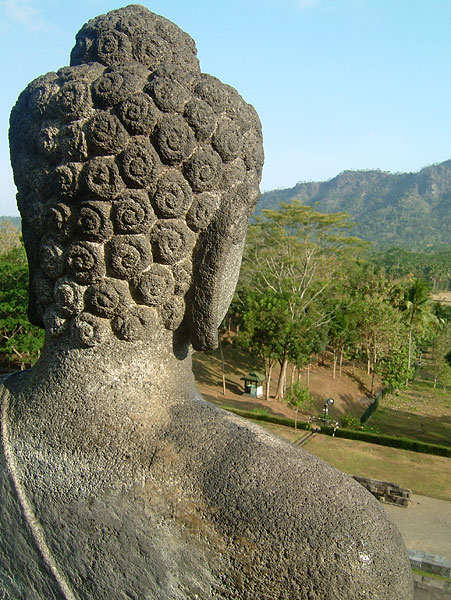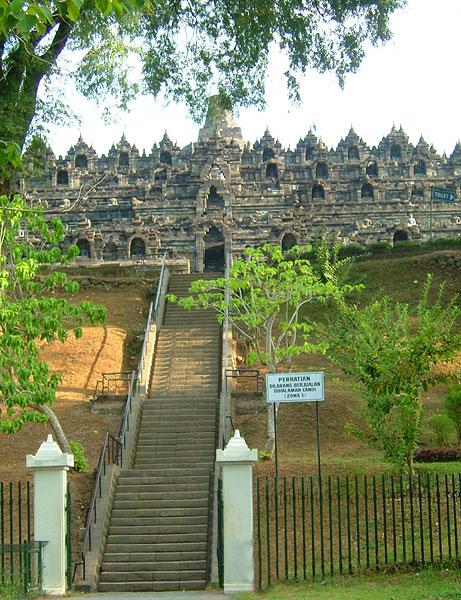 Photos from Borobudur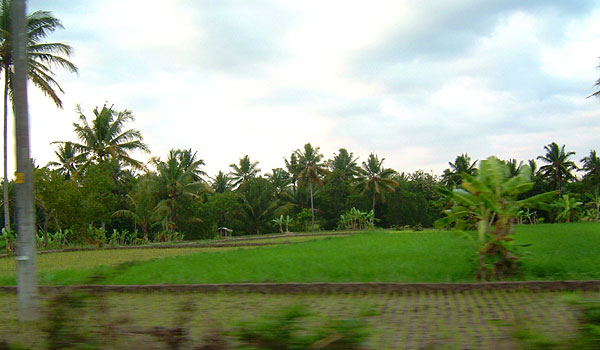 The inevitable rice paddy photograph
After Borobudur we went to Merapi mountain, a volcano near to Yogya which unfortunately I was not able to get a good view because it was hidden in cloud.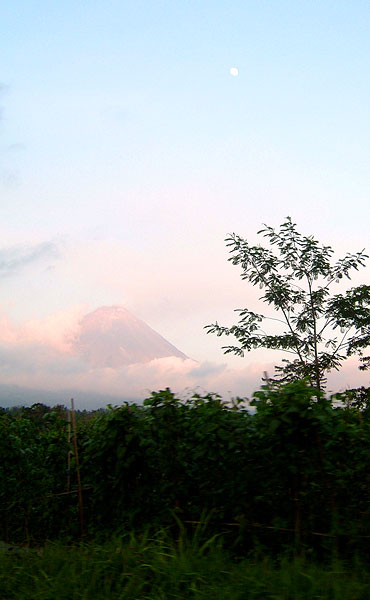 A view of the volcano as we approached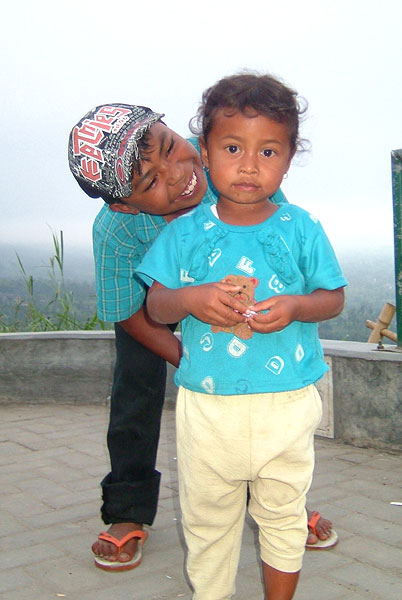 Lucu sekali (very cute). This child came up and had to touch me. Her mother said she would have gotten quite upset if she wasn't able to.
The journey back to Yogya was along a very narrow and bumpy road and I was glad to get to the end of it. We headed back to Afi's home before going to Prambanan Temple to watch the ballet. Alas, I couldn't get as snap happy there as I had in Borobudur because my battery died on the camera.
Actually, I was kinda annoyed about the camera battery. I put it on charge the night before and left it overnight, but when I took the first photo of the day the battery warning light came on. Can't blame anyone but myself, because if I had checked the charge light I would have noticed that I hadn't plugged it in properly.
Still, I managed to get about 120 photos on a dead battery, many of them with the flash.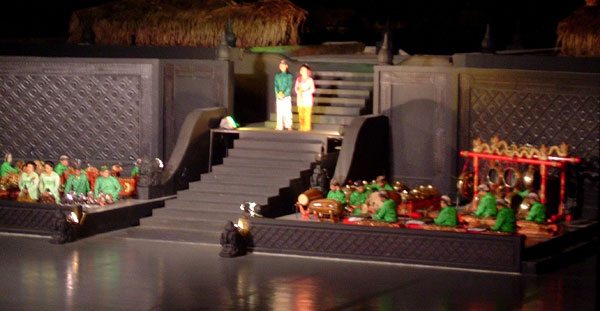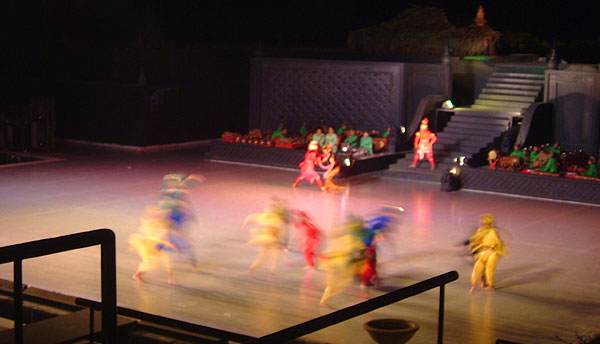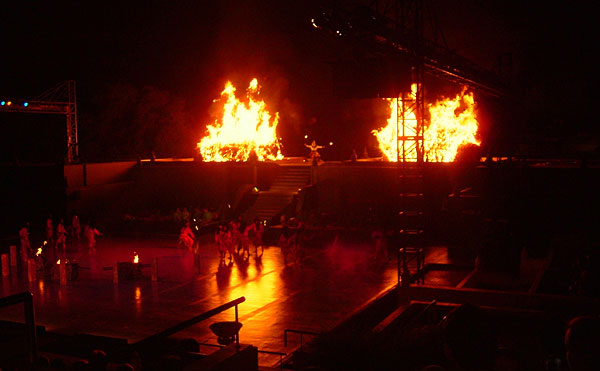 Prambanan ballet
Dinner on the way back to the hotel was at one of those roadside eateries that I know I shouldn't eat at, but I had fried chicken and it was delicious.. And less than a dollar with rice and tea.
As for the money front, I am still annoyed about my useless Amex travellers cheques, but Ardie lent me a million rupiah and I got a further million cash advance from my visa card, so that should hopefully see me clear to Bali where I know I can use them.
Also, while I am on the subject of awesome Indonesian friends, my friend Afi is amazing, she has got gifts for me, Emily, James, my mum and my dad. I am just gobsmacked by their hospitality.