When I was younger my mates and I used to hop on our bikes and head off camping. We went down south and up north but our final trip was a big one to the next major city, Adelaide, some 2,500 km away.
That one became our last trip as we started to settle down, have families etcetera and my ex-wife was not interested in camping or fishing or the likes.
Lia is a little more open to the idea of camping so in January we went down south to the Margaret River region and camped in Hamelin Bay.
We had a great time and it became an interesting exercise in clever packing, getting two adults and four kids along with all the required gear into my Hyundai.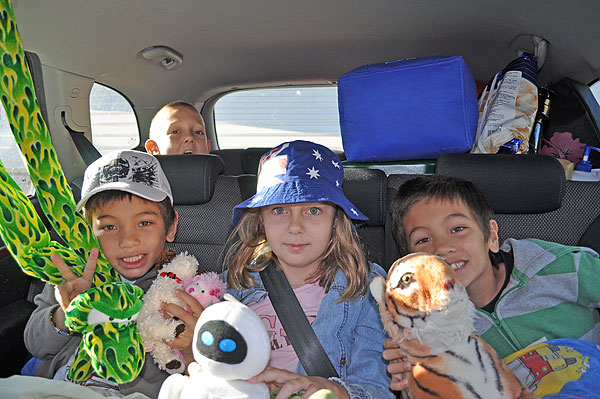 We actually left the house at 8am as planned, something very unusual for us (ask any family with young kids and they'll agree it's not so easy to do) and headed to McDonalds in North Perth for breakfast.
I planned a no rush drive down to Hamelin Bay with aims to stop off along the way so the kids wouldn't get too bored in the car and so our first stop was in Mandurah, although this was just to stretch our legs and allow the kids to rotate seats.
We didn't go into the town, stopping instead at a Ranger Camping store just off the Mandurah bypass. Something that had become a necessity as, in the process of checking our gear the night before, I realised that the new air mattresses we had purchased had larger than normal air valves and my 12volt air compressor was not going to be able to blow them up.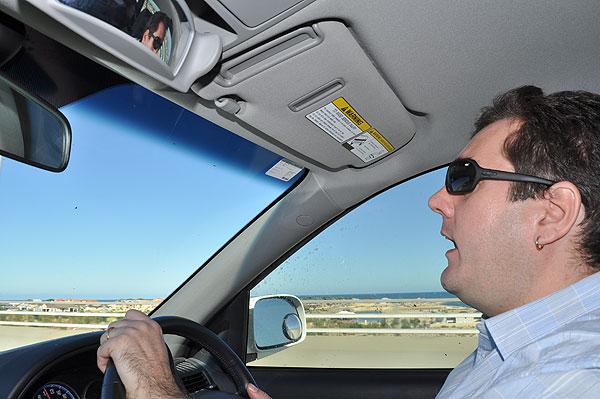 Mandurah Bypass
Our next stop was Bunbury where we had lunch before heading on to Busselton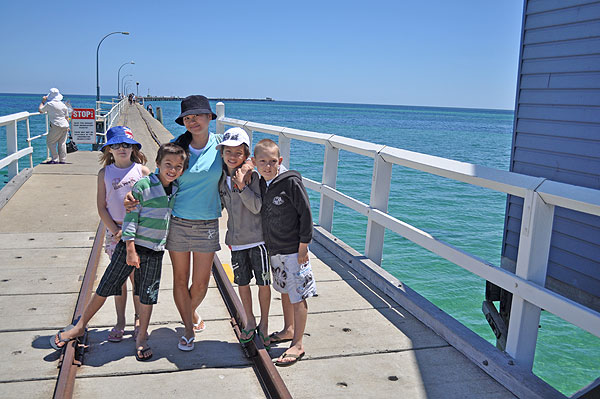 Busselton Jetty
From Busselton we headed on through Margaret River and then on to Hamelin Bay where we set up camp before heading down to the beach for a swim.
Hamelin bay is a nice sheltered bay which is well known for being visited by stingrays looking for fish scraps as people clean up their catch by the nearby boat ramp and so the kids were excited when they came up to visit.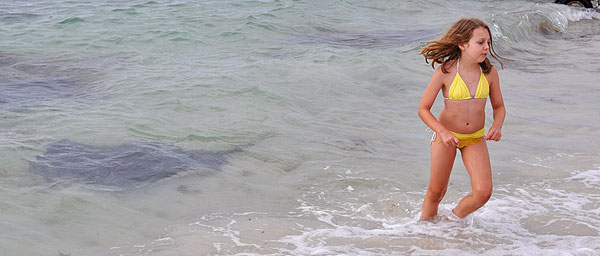 Emily running from the Stingray.
Our first evening we had a meat and potato stew (I cheated and cooked it at home the night before) before playing Uno as it started getting dark.
The next morning we headed into Augusta and out to the lighthouse at Cape Leeuwin which sits where the Indian and Southern oceans meet.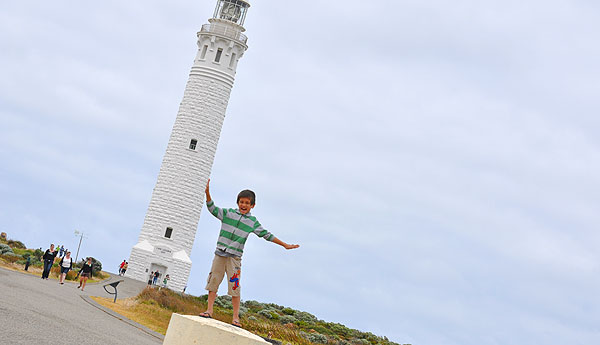 Cape Leeuwin Lighthouse
We had lunch in Augusta before heading back to camp to go swimming again. Later in the afternoon we went for a drive in the local Karri forest.
Day three saw us head into Margaret River where we visited some art galleries and the local fudge factory before having lunch.
After lunch we went to Mammoth Cave, named because of it's size and not because of the large extinct animal. All the kids were excited, especially James who had been pestering to go into a cave since the day before when he starting seeing cave signs.
We made a trip to a vineyard after the cave but as it was already getting late in the afternoon and places were starting to close we only got to one so it was back into Margaret River to get some groceries and a nice cup of locally roasted coffee which I drunk while the kids were playing at a park..
Our last full day was more for us than the kids but we did make sure that they were not left out, visiting another cave, this time a self guiding cave where we were issued with hard-hats and torches. Although Mammoth cave was more impressive in size, everyone agreed that this was a much more exciting caving experience.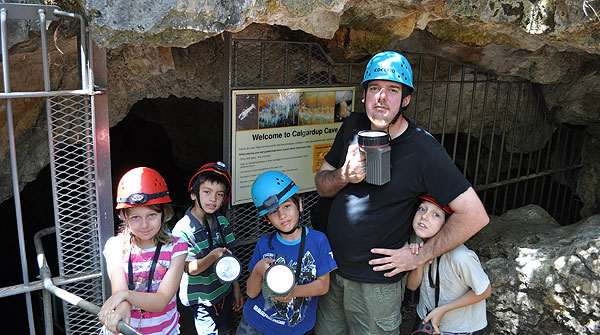 We had lunch in Dunsborough before heading back to the wineries, a chocolate factory and place that roasted the coffee I'd drunk the evening before.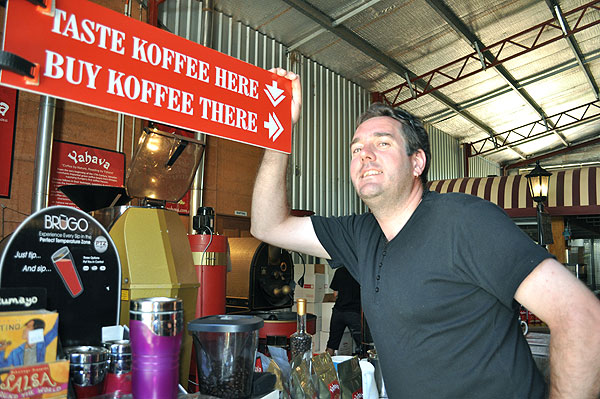 Koffee lovers heaven
We came out with two different blends, including one Balinese styled coffee and the best thing is that Yahava Koffee Works will be opening up shortly in the Swan Valley, around 10 minutes drive from home.
Saturday morning was pack up and head back home but again, we made sure that there was plenty of stops on the way so the kids could get out and stretch their legs. We saw the lighthouse at Cape Naturalist and had lunch in Busselton before heading back to Perth.
More Photos