Actually, the winner is ME ME ME.
It's not often that i feel like blowing my own trumpet but my holiday to Sydney was everything that I was hoping for.
I arrived at around 6.30pm local time and met Lia and her two children at the airport.
We then took a train via Central station to her place.
On Friday morning we went into the city and went to Paddy's Markets, the Chinese gardens and Darling Harbour, before heading out to the western suburbs in the afternoon to meet her family.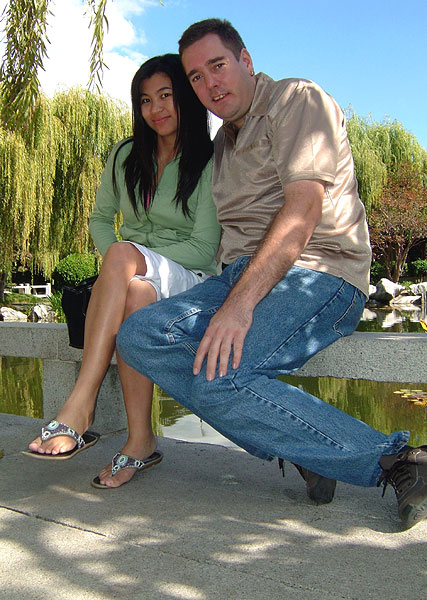 Lia and I
Saturday we stayed in all morning. I had a sleep in which I really needed and then around 1pm the kids went out with their aunt for the rest of the weekend.
Not long after they left we headed to the station and caught a train into the city, where I spent ages looking for an ATM from my bank so I could get some money for lunch. Once I had my cash we headed into a big food court under Myer in the city and ironically found an ATM right next to the place we ended up eating at!
Naturally we found lots of machines after that :S
Around 3pm we went to the top of the Sydney Tower at Centerpoint and I had an opportunity to take lots of photos from 350 metres above street level.
It was getting dark by the time we got out from there which took me by surprise because it was only a little after 5, so I decided it would be a good time to head down towards Circular Quay and get photos of the Bridge and the Opera House.
We walked back through the city and through Chinatown before heading back to the station and home.
On Sunday I visited the Olympic Park before a late lunch (my stomach was still working on Perth time).
That evening I got my flight back to Perth.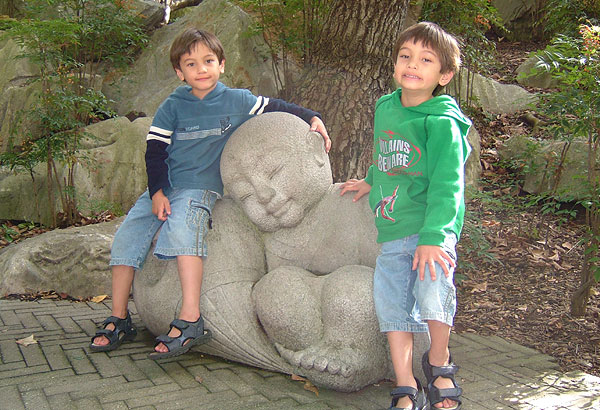 Lia's kids at the Chinese Garden
All Photographs